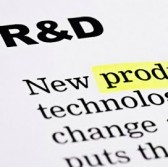 The Agriculture Department's National Institute of Food and Agriculture has invested up to $5 million in a research program that aims to mature the technology behind internet-connected agricultural resources.
The investment is part of NIFA's Agriculture and Food Research Initiative and is intended to coordinate other agencies to update complex cyber-physical systems, USDA said Friday.
"Data driven analytical tools throughout the food supply chain—from production through processing, transportation, and food storage—will allow us to make smarter decisions that can promote efficient food production, reduce food waste, and increase food safety," said Sonny Ramaswamy, NIFA director.
The National Science Foundation also supports the program in collaboration with NASA, Department of Homeland Security, National Institutes of Health, Transportation Department and National Center for Advancing Translational Sciences for the initiative.
Applications for the research program will close on Feb. 15, 2017.
The department has invested $19 billion in research since 2009 and the studies completed have produced 883 patent applications, with 405 patents issued and 1,151 new inventions disclosures.