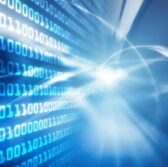 Veritas Technologies has launched a new version of its software-as-a-service data archiving platform for government customers to manage email records electronically.
Enterprise Vault 12.1 is designed to help federal agencies comply with the Managing Government Records Directive as well as support the National Archives and Records Administration's Capstone approach for email management, Veritas said Wednesday.
"Our federal customers are facing imminent Directive deadlines set forth by [NARA]Â and the Office of Management and Budget," said Tom Kennedy, vice president and general manager of Veritas' public sector business
Kennedy added the updated Enterprise Vault can help agencies address directive goals such as Goal 1.2 that requires agencies to manage permanent and temporary email records in an accessible electronic format by the end of the year.
Veritas noted the platform works to provide default categories for archived emails and files; help agencies reclassify records through automated or manual methods; and export records in load files compatible with NARA's specifications.
Enterprise Vault 12.1 is available on premises or as an authorized SaaS-level, "moderate impact" cloud service under the Federal Risk and Authorization Management Program, the company said.