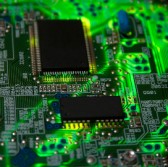 Varioscale has won a $23.8 million contract from the U.S. Air Force to develop a prototype analysis tool that will work to image minimum size circuit features on a silicon integrated circuit chip.
The Defense Department said Wednesday Varioscale will perform work under the Rapid Analysis of Various Emerging Nanoelectrons program at a company facility in San Marcos, California through Jan. 23, 2022.
The Air Force Research Laboratory received 12 offers for the contract and will obligate $5.3 million at the time of the award from the service branch's research, development, test and evaluation funds.
The RAVEN program seeks to develop a tool that can analyze metal, polysilicon, vias, contacts, shallow trench isolation regions and dielectrics on silicon integrated circuit chips.
BAE Systems will also build a similar technology under a separate $9.1 million contract from the Air Force.