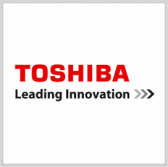 Toshiba Corp. has formed an Australia-based subsidiary within Toshiba America Information Systems to deliver mobile computing platforms and services in Australia and New Zealand.
Toshiba Client Solutions ANZ will serve small and medium-sized businesses as well as the enterprise, government and education markets, Toshiba said Tuesday.
TCSAN will operate in Sydney with Mark Whittard as managing director and chief executive officer, Toshiba added.
The new subsidiary is part of Toshiba's global revitalization plan that includes the creation of the client solutions division business unit and Toshiba Client Solutions Canada within Toshiba America Information Systems.
TCSAN will give customers access to technical resources and support as well as additional systems configurations and build-to-order functions, Toshiba added.