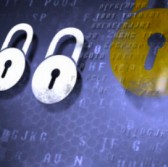 The Social Security Administration has launched a market research initiative to gather ideas on cybersecurity and risk management services from industry in an effort to protect the agency"™s programs and systems.
SSA issued an amended sources sought notice on Friday in search of information on current industry cybersecurity and risk management practices and regarding the availability of risk management tools that might fulfill the agency"™s requirements.
Both Office of Management and Budget Circular A-130 and the Federal Information Security Management Act of 2014 require SSA to implement federal security regulations and develop an agency-wide information security program for information systems.
The goal is to secure sensitive data transmitted across the information technology infrastructure.
Responses to the request for information are due by Nov. 14.