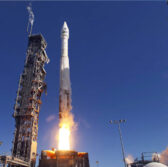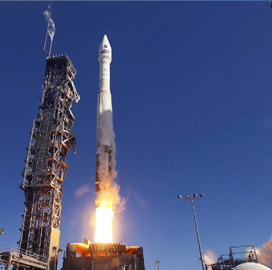 NASA wants to send an Orbital ATK-built Cygnus cargo ship to the International Space Station in spring 2017 using United Launch Alliance's Atlas V rocket, the Wall Street Journal reported Thursday.
Andy Pasztor writes NASA's plan to use the Atlas V for its next ISS cargo delivery mission with Orbital ATK is part of efforts to ensure that ISS crews will have adequate equipment and supplies for experiments aboard the orbiting laboratory.
Orbital ATK launched its Cygnus unmanned spacecraft Oct. 18 from Wallops Flight Facility in Virginia atop a company-built Antares rocket under the Commercial Resupply Services contract with the space agency.
It marked the company's sixth resupply service to the space station and the first launch of its own Antares rocket from Wallops since the October 2014 explosion.
Space News reported Friday the planned use of Atlas V instead of Antares for the OA-7 mission next year represents a one-time arrangement and a collaborative effort between NASA and Orbital ATK.
"We jointly realized that having the highest assurance that we could meet the schedule was also in NASA"™s interest," Frank DeMauro, vice president of human space systems at Orbital ATK's space systems group, told Space News.
DeMauro added the company will use same payload processing facility and preparation methods at the Kennedy Space Center in Florida for OA-7 as the company did for its two previous resupply missions.