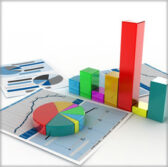 A new report from PwC details five global trends the consulting firm forecasts as set to disrupt defense and security environments across the world.
PwC said Thursday the "Five Megatrends and their implications for Global Defense and Security" report analyzes the potential impacts from shifts in global economic power; demographic shifts; urbanization; the rise of technology; and climate change and resource scarcity.
"The depth and complexity of the security challenges posed by the global megatrends will demand 'whole of society' solutions," said Tom Modly, PwC global government sectors leader.
Modly added the challenges can be addressed through technological, collaborative and commercial benefits that could result from the megatrends.
Shifts in economic power will build powerful national economies in different regions with more resources to protect and more resources to invest in defense and security, PwC said.
Those changes could also decrease dependence on traditional power projectors such as the U.S. for protection as well as optimize cooperation in efforts to secure economic trade routes and free navigation, PwC added.
Aging populations in the West could increase demand for social services and healthcare which could impact budget priorities and compete with defense and security spending allotments, the report found.
Growth in young populations in emerging markets could increase radicalization and civil unrest as well as foster disruptive transnational movements, PwC stated.
Higher rates of urbanization will lead to increases in security costs and require bolstered interagency information-sharing and collaborations, according to the report.
Defense organizations will face challenges to develop and adapt technological tools faster than the traditional speed of government to address threats, PwC noted.
Climate change and resource scarcity could increase disputes between nations over access to natural resources such as food, water, and energy, PwC said.