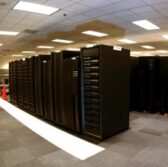 The Professional Services Council has called on the Senate to pass a bill that seeks to centralize the management and provision of funds for updates of legacy information technology systems as well as address cyber threats in federal IT systems.
David Berteau, president and CEO of PSC, wrote in a Nov. 4 letter that the House unanimously approved the "Modernizing Government Technology Act of 2016" in September and asked the Senate to "act promptly" on its version of the bill once the upper chamber reconvenes later this month, PSC said Monday.
"Congress and the Executive Branch should use this narrow window of opportunity to pass this important legislation," Berteau added.
The PSC letter was addressed to six senators that include Senate Majority Leader Mitch McConnell (R-Kentucky); Minority Leader Harry Reid (D-Nevada); Ron Johnson (R-Wisconsin), chairman of the Senate Homeland Security and Governmental Affairs Committee; Tom Carper (D-Delaware), ranking member of the committee; Jerry Moran (R-Kansas); and Tom Udall (D-New Mexico).