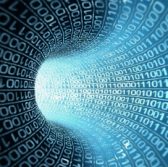 Project Hosts will offer a business intelligence and analytics platform from Birst to government agencies through a Federal Risk and Authorization Management Program-authorized cloud service.
The Birst Networked BI and Analytics platform works to connect centralized and decentralized BI applications through a shared analytical data structure and to virtualize analytics and data ecosystems, Birst said Tuesday.
Scott Chapman, CEO and co-founder of Project Hosts, said the company added the Birst BI platform software to its Defense Department network of Azure FedRAMP cloud and put in place security controls to comply with FedRAMP and Defense Information Systems Agency requirements.
Rick Spickelmier, chief technology officer and chief information security officer at Birst, added the availability of the company"™s product as a FedRAMP-compliant service aims to help agencies follow the U.S. government's security mandate for cloud-based services.
Birst designed the platform to manage analytics and business intelligence events that have a common data-as-a-service to help agencies grow the adoption of BI across regions and departments.