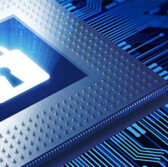 The Defense Department has placed Niksun's cybersecurity platforms on the Unified Capabilities Approved Products List that authorizes the products for use in government operational networks.
Niksun said Monday NikOS Everest 5.0, Supreme Eagle, NetDetector and NetOmni obtained the UC APL status to validate that the offerings meet U.S. government test requirements.
The company added Supreme Eagle, NetDetector and NetOmni are designed to help customers inspect, retrieve and troubleshoot threat and malware data as well as patch, protect and defend critical infrastructure.
NikOS Everest is a data analytics platform that works to handle tasks of network security analysts, network operations engineers and chief information security officers.
Supreme Eagle is designed to provide recording and analysis speeds of up to 100 gigabits per second as NetDetector is built to integrate packet capture, metadata generation, real-time indexing up to Layer 7, malware analytics and signature- and anomaly-based intrusion detection system.
NetOmni is a real-time network forensics and analysis tool that works to provide a single unified view of a network.
Niksun offers real time and forensics-based cybersecurity and network performance management tools for government and intelligence agencies, service providers, financial services companies and large enterprises.