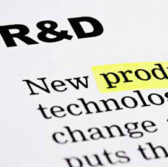 The Washington-based National Academies of Sciences, Engineering and Medicine has secured a potential five-year, $34 million contract from NASA to conduct studies within the domain of the space agency's science and technology programs.
NASA said Saturday the Space Studies Board indefinite-delivery/indefinite-quantity contract covers research designed to address various questions regarding space science, Earth science, biological and physical science in space.
The space agency added it aims to gain access to an independent authoritative forum for advice, dialogue and information on space science and as well as its aspects and applications to support academies on space research activities.
The Space Studies Board manages advisory studies and program assets as well as oversee international research coordination and foster communications on space science and science policy between the public, federal government and research communities.
NASEM is scheduled to begin work under the sole-source contract on Dec. 1.