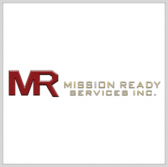 Mission Ready Services has completed development of a body armor for the U.S. Marine Corps under a contract with the Marine Corps Systems Command.
The company said Tuesday that Francisco Martinez, chief technical officer of Mission Ready Services"™ Protect The Force subsidiary, led the two-year Marines Next Generation Body Armor project that was funded through the Office of Naval Research's Rapid Innovation Fund.
The Ballistic Base Layer is designed to be worn under the Marines body armor vest that  combines modular deltoid, yoke and collar protection in a combat shirt.
Mission Ready baked breathable fragment protective knits into the sleeves and lower torso to help protect warfighters from fragments emitted by improvised explosive devices.
Martinez said the combat shirt has been tailored to the Marine Corps' equipment requirements to address shortcomings identified during Operation Iraqi Freedom and Operation Enduring Freedom.
He added Mission Ready will collaborate with Marines Product Manager Clothing Infantry Equipment to finalize the requirements for BBL and field the protective clothing technology.
The PdM ICE received over a hundred prototypes of the vest and six additional prototypes with integrated micro climate cooling tubes, the company noted.