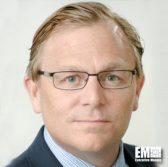 Skot Butler, president of Intelsat General, has said he thinks there will be a demand for multi-band satellite communications services within the Defense Department in an effort to provide users with more choices, Space News reported Tuesday.
Butler told SpaceNews editor-in-chief Brian Berger in an interview that the U.S. Air Force"™s Wideband Analysis of Alternatives seems to focus on a government-owned Wideband Global Satcom replacement system "that will include commercial, to give the government more flexibility and a greater ability to move around in a more seamless fashion."
He noted that Intelsat General has tested over 10 tactical terminals on Intelsat-29e geostationary communications satellite and another terminal on a Class 3 unmanned aerial vehicle.
Butler also offered updates on the company"™s testing work on the Protected Tactical Waveform for IS-29e, as well as on another EpicNG-class satellite - Intelsat 33e - that is scheduled to enter service in the first quarter of 2017.
Butler previously served as vice president of satellite networks and space services at Intelsat General prior to his promotion in March to president of the company.