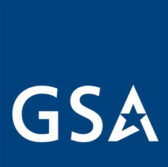 The General Services Administration has begun to seek proposals for the integration of building systems in the Robert W. Kastenmeier Federal Courthouse onto GSA's Building Systems Network.
A selected contractor will install a fully-licensed Niagara N4 software; develop and integrate graphics based on the Niagara framework; and deliver software and associated licensing for a Niagara 4 Supervisor that would be applied to a GSA server, according to a FedBizOpps notice posted Nov. 22.
The contract also covers server software updates; a minimum of five client communication sessions; and the installation of Java Application Control Engine 8000 to replace current Infinet IP controllers, the notice stated.
Work will occur in Madison, Wisconsin, where the courthouse is located.
Interested parties can submit proposals through Dec. 28.