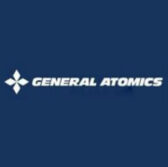 General Atomics' aeronautical systems business plans to host three industry days across Spain in January 2017 to seek Spanish defense industry suppliers.
The company said Tuesday it seeks additional partners in the fields of aircraft maintenance, repair and operations; sensor data processing, exploitation and dissemination; airborne sensors; global supply chain for aircraft components and manufacturing; and unmanned aircraft research and development.
Mark Gist, director of international cooperation at GA-ASI, said the unit wants to collaborate with Spanish companies that can support the company's efforts to deliver remotely piloted aircraft to country's air force.
Spain's defense ministry ordered four General Atomics-built Predator B/MQ-9 Reaper RPAs in February through a $243 million foreign military sales agreement that the State Department approved in 2015.
Interested companies can meet GA-ASI officials at industry days in Madrid, Malaga or Bilbao, General Atomics noted.