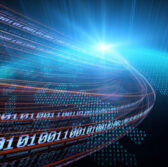 Fulcrum has secured separate subcontracts from Booz Allen Hamilton and Absolute Business Solutions Corp. to support work under respective task orders from the Defense Intelligence Agency and the U.S. Army.
Centreville, Virginia-based Fulcrum said it will support Booz Allen's efforts as a prime contractor under DIA's Enterprise Platform Services and Enterprise Infrastructure Engineering and Operation Services task orders worth up to $423 million.
EPS and EIEOS cover enterprise platform and infrastructure engineering as well as operation services in support of DIA and the intelligence community, Fulcrum added.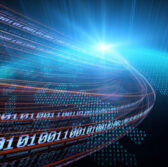 "We are excited and proud to support the Defense Intelligence Agency and Intelligence Community"™s EPS and EIEOS Task Orders," said Fulcrum CEO Jeff Handy.
DIA awarded the task orders through the Enhanced Solutions for the Information Technology Enterprise multiple award, indefinite-delivery, indefinite-quantity contract vehicle and work will occur in the National Capital Region and other locations.
Fulcrum will also support the Army Intelligence and Security Command's Department of the Army Intelligence Information Services task order worth more than $39 million to prime contractor ABSC, according to a separate separate release.
DAIIS supports INSCOM's knowledge management and intelligence dissemination missions.
ABSC secured the task order through the Global Intelligence Support Services contract and work will occur in the Washington, D.C. region, Fulcrum added.
Fulcrum offers technology, cybersecurity, mission systems, intelligence analysis and operations, healthcare and human capital systems and services for federal government customers in the defense, intelligence, education and healthcare sectors.