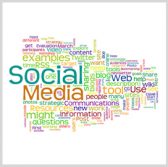 The FBI wants to license Dataminr's alerting tool that can provide the bureau access to the company's indicators and warnings service as well as customizable filters to search the entire Twitter database.
A notice posted Tuesday on the FedBizOpps website says the FBI plans to enter into a sole-source agreement to use the company's technology and receive comprehensive technical support services.
The bureau said in a request for quote it will purchase more than 200 licenses from the quoter through a firm-fixed-price contract that includes one base year and two option years.
FBI added that terrorist groups and criminal organizations use social media networks such as Twitter to conduct illegal activity and the bureau aims to utilize technology to identify such activity and react accordingly.
Dataminr offers event detection and information discovery technology designed to help customers in the corporate security, crisis management, news and finance industries as well as public sector clients in need of real-time information alert tools.