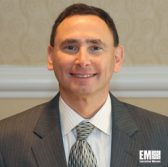 Scott Goldstein, chief strategy and technology officer at Ensco, has highlighted in an interview what he describes as unprecedented risks to national security from emerging threats such as weapons of mass destruction, chemical and biological agents and explosive devices.
Goldstein said in the interview for the Worldwide Business with Kathy Ireland show that those threats continue to evolve since 9/11, the program said Tuesday.
The interview focuses on Ensco"™s cyber operations and the footage will be aired on Fox Business Network and Bloomberg International on Nov. 27.
Ensco operates in the aerospace, avionics, national security and rail sectors and the company at present works to help customers respond to daily security threats through its National Security Solutions business unit, the program noted.
The company also aims to aid in customer preparedness goals through Ensco"™s SENTRY and SenseNet offerings.