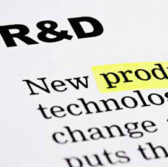 Saab and Embraer have introduced a new hub for technology development in Brazil with domestic partner industries and institutions that include AEL Sistemas, Atech, Akaer and the country's air force.
Embraer said Tuesday the Gripen Design and Development Network in Sao Paulo will cover the development environment and simulators necessary to perform fighter development work as well as connect with Saab in Sweden and the Brazil-based industrial partners.
Hakan Buskhe, Saab president and CEO, said the company has a long-term commitment to Brazil and GDDN's launch will help the Brazilian Gripen program act as a basis for the technology transfer and fighter development efforts in the country.
Brazil's technology transfer program will cover four areas that include development and production work, on-the-job-training in Sweden, theoretical training and research which will look to provide the country's aerospace industry with technology needed for the maintenance and development of Gripen.
More than 350 engineers, operators, pilots, professionals and technicians from Saab's partner companies will head to Sweden between Oct. 2015 and 2024 to take part in courses and on-the-job training, Embraer added.