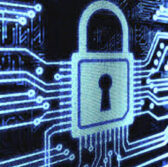 EHS Technologies has received two new contracts worth $37 million combined from the U.S. Navy to carry out cybersecurity, engineering and logistics services for two service branch divisions.
EHS said one $8 million contract with the Naval Surface Warfare Center's Carderock division covers cybersecurity services to that organization.
EHS will perform engineering and logistics support for the Navy's propellants and explosives used across all naval arsenal platforms under a second $29 million contract with the NSWC Indian head explosive ordnance disposal technology division.
"The contract at NSWC IHEODTD is in part a follow-on to two previous contracts that we had with that Naval activity and will allow us to continue supporting the warfighter with the weapons and energetic propulsion systems that are needed to deliver the weapons to their targets," said Bill Eckerle, EHS president.