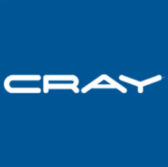 Cray has been awarded a $26 million contract to supply supercomputer and storage systems to the Defense Department as part of DoD"™s High Performance Computing Modernization Program.
The company said Monday it will install one XC40 supercomputer and three Sonexion storage platforms at the Vicksburg, Mississippi-based DoD Supercomputing Resource Center in mid-2017.
The Army Engineer Research and Development Center will use the systems to develop new services for military installations, civil works projects, federal agencies and state and municipal authorities.
"Cray has enjoyed a long history with the DoD and the ERDC, and we are excited that our long-term collaboration supporting their important mission will continue," Fred Kohout, senior vice president and chief marketing officer of Cray.
The XC40 supercomputer is powered by Intel's Xeon E5 computing cores and Xeon Phi processors.