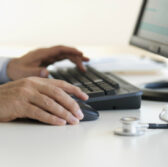 Dicom Systems has received a contract from the Defense Department's dental information systems center in San Antonio, Texas to provide a technology platform for DISC to migrate and archive exams data from more than 150 U.S. Army dental clinics.
DISC will transition more than 27 million dental exams from the center's archive into the company's Unifier Enterprise Archive, Dicom Systems said Wednesday.
The company will also help the center reconcile new and historic incoming records with the Defense Enrollment Eligibility Reporting System via a web application programming interface.
"Every 24 hours, DISC receives and archives an average of 5,000 dental imaging exams from over 150 Army dental clinics worldwide," said Florent Saint-Clair, an executive vice president at Dicom Systems.
Dicom Systems designed its unifier archive to compress incoming studies, deletes and rotates studies based on Image Lifecycle Management rules.
The system also includes Digital Imaging and Communications in Medicine pre/post filtering, routing, archiving and self-recoverable database architecture functions, the company added.