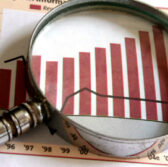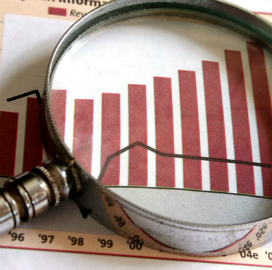 Ways for government contractors to plan during a time of uncertainty with the transition into a new Donald Trump administration and align business strategies with the future president's policy priorities were the central talking points of Deltek's "FedFocus 2017″ event Monday at National Harbor, Md.
Against the backdrop of an incoming administration, one immediate item of uncertainty for industry to manage now is the Dec. 9 expiration of the continuing resolution with the fiscal year 2018 budget proposal due to Congress in February and its baselines largely written by the outgoing Barack Obama administration.
That sequence gives the Trump administration three weeks from his Jan. 20 inauguration to make any changes, Deltek's research vice president Kevin Plexico told the FedFocus audience.
"FY 2019 will be the first full year for them to fully bake their priorities into the budget and we'll see the first impacts there," he added.
The lame duck Congress will likely extend the continuing resolution until Trump takes office and the new Republican-controlled legislature starts its term in January, which Plexico said would likely push votes on the National Defense Authorization Act and the Modernizing Government Technology Act until lawmakers begin their new session.
Increases in defense spending, a phaseout of the signature Obama-era Affordable Care Act, subsequent health market developments and immigration reform that will bolster Department of Homeland Security allocations are items Plexico highlighted as areas for contractors to watch.
How government services contractors in particular navigate this changing environment and pursue business opportunities comes down to an individual company's focus and mission, KippsDeSanto Managing Director Kevin DeSanto said.
Contractors have ample opportunity to find opportunities with the myriad of contracts and purchasing vehicles available from agencies, he said, but also face a crowded field with approximately 32,000 companies in the services space.
"Every company we run into thinks they can conquer the world but you can't succeed on every contract vehicle. We see folks try to chase all the shiniest objects in the room when it's not who they are."
The trend for services contractors now, DeSanto said, is shifting to a narrower focus of core competency areas versus a broader approach to the market.
Lockheed Martin's divestiture of its services business represented that company's shift to a focus on larger defense platforms and Leidos' subsequent merger into that unit were examples of contractors further shaping their identities, according to DeSanto.
Another mindset DeSanto recommends for contractors is to recognize change in the GovCon services arena as a constant and to embrace it despite the challenges to planning and business pursuits.
"It's as hard to work outside this industry as it is to work in it. We see the swings every four or eight years but you must have the appetite for it to deal with what comes."
Despite the uncertainties, Plexico's opening statement to kick off FedFocus illustrates one element of certainty to industry despite much to be determined and decided before the transition takes place and afterward as policies and priorities become more apparent.
"There is a huge market shift about to take place."