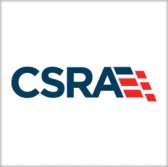 CSRA has opened a new facility in Bossier City, Louisiana to support the information technology services company's federal clients and expects to create around 800 jobs on-site through mid-2018.
The Integrated Technology Center is located in the city's National Cyber Research Park and will employ various computer science professionals, college graduates and military veterans, Louisiana Gov. John Bel Edwards' office said Tuesday.
Computer Sciences Corp. initiated the ITC development project in September 2014, then merged CSC's North American public sector business with SRA International to establish CSRA in November last year.
CSRA President and CEO Larry Prior said the company also considers its new 96,000-square-foot facility as an information technology center of excellence that will provide a wide range of technologies and services designed to help government customers.
The company said Tuesday it built ITC in partnership with several state and local government agencies such as the Louisiana Department of Economic Development, the Cyber Innovation Center and the Bossier Parish Police Jury.
CSRA also plans to establish a customer engagement hub near ITC.
The state government pledged to invest $14 million over 10 years in a higher education initiative led by Louisiana Tech University and backed by Northwestern State University and Bossier Parish Community College in an effort to help develop a talent pipeline for CSRA's facilities in the state.
CSRA and the Louisiana Economic Development expect the company to bring more than 2,000 new direct and indirect jobs in the Northwest region.