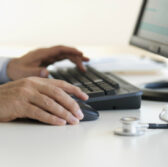 The National Institute on Drug Abuse has awarded Calibre Systems a contract of an undisclosed value to provide clinical informatics and document management services to NDIA's therapeutics and medical consequences division.
Calibre said Wednesday it will develop and maintain information and document management tools for NIDA DTMC to compile, examine and disseminate the division's  research findings on potential substance use treatments.
The contract continues Calibre's digital object management services the company has provided to the institute for years.
"Hundreds of researchers and scientists at NIDA, universities, and clinical study sites rely on the NIDA Informatics Program to further their pursuit of knowledge and collaboration of the causes and treatment of substance abuse and addiction," said Dorisa Harris, vice president of the health and information management division at Calibre.
Harris added that the company aims to help the institute ensure that researchers will have access to scientific data.