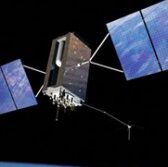 The Defense Logistics Agency has awarded By Light Professional IT Services a three-month contract to support satellite communication services for hurricane relief efforts in Haiti.
By Light said Monday it will combine the firm's engineering expertise with Intelsat's Ku-band Galaxy 18 satellite platform to provide communications support to first responders.
Mike Bowser, By Light senior vice president, said that By Light and Intelsat's general business will collaborate to support first responders that help rebuild infrastructure in Haiti.
By Light is a service-disabled, veteran-owned systems engineering and management services provider for classified and unclassified government networks.