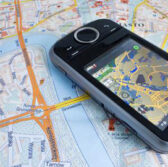 Boundless has introduced a new open GIS ecosystem offering designed to help customers gain intelligence from geospatial data.
Boundless Connect is a subscription-based extension of its that contains a repository of GIS data and Boundless Desktop is a professional tool designed to provide geospatial knowledge and resources to customers, Boundless said Monday.
Boundless will offer the subscription model for the product stack at $5 per month.
Andy Dearing, CEO of Boundless, said the company intends to provide new tools and systems to help expand the repository of geospatial knowledge and resources in coordination with the open source community.
Boundless developed the platform based on open source technology and application programming interfaces that supply location data to enterprise applications.
The Boundless open GIS platform features products such as Desktop, Suite and Exchange along with consulting, training and support services.
Boundless noted a P&S Market Research that indicates the global geographic information system market will grow to $14.6 billion by 2020.