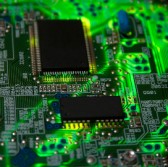 BAE Systems' information and electronic systems integrated technology solutions business has won a three-year, $9.1 million contract to help the U.S. Air Force create an analysis tool to image minimum size circuit features on a silicon integrated circuit chip.
The Defense Department said Tuesday the company will develop the tool as part of the Rapid Analysis of Various Emerging NanoElectrons program.
The RAVEN program seeks to analyze metal, polysilicon, vias, contacts, shallow trench isolation regions and dielectrics as well as image n- and p-wells through approaches such as x-ray based microscopes, scanning electron systems and non-scanned projected image electron systems.
The Air Force Research Laboratory received 12 offers for the cost-plus-fixed-fee contract and obligated $2.3 million in fiscal 2016 research, development, test and evaluation funds at the time of award.
BAE will perform work at a company facility in Burlington, Massachusetts through Nov. 22, 2018.