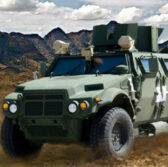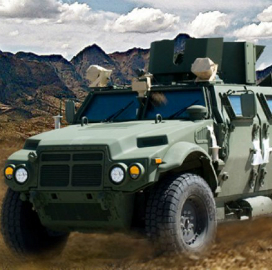 BAE Systems has developed a bendable titanium alloy suspension system that the company said has the potential to protect military vehicles from explosive impacts.
The suspension system is based on the hard shells and legs of ironclad beetles and the system uses memory metal alloy to "bounce back" into shape after impact, BAE said Sunday.
Marcus Potter, head of mobility at BAE, said the application of bendable titanium on military vehicles could help armed forces achieve required flexibility and survivability to carry out missions in challenging areas.
BAE added its team built a prototype of the suspension system and carried out five explosive tests in response to the U.K. government's competition for an unmanned "highly robust" ground platform.
Engineers at BAE currently explore the use of memory metal suspension for full-size combat vehicles in efforts to deploy the technology for military operations within the next decade.