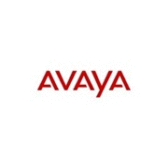 Avaya has installed the company's unified communications and contact center applications in the networking infrastructure of St. Lucia.
St. Lucia's government implemented Avaya's Aura unified communications and contact center applications based on an Avaya Fabric Connect network to streamline communications and manage public services, Avaya said Wednesday.
As part of the contract, Avaya provides networking, contact center and unified communications platforms to replace St. Lucia's legacy communications and networking systems and a 20-year old telephone system.
The goal is to provide an integrated network and communications infrastructure to St. Lucia government employees and help the country achieve its aim of saving up to 25 percent of its previous communications budget.
"Previously we were spending almost $7 million annually in telecommunications," said Lawrence Nervais, telecommunications consultant for St. Lucia.
"The moment we installed this system we were able to reduce these costs by $1.5 million immediately, and we hope to achieve even greater savings in the near future," Nervais added.