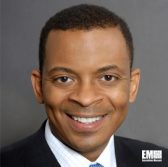 The Transportation Department has launched the agency's Automation Proving Ground Pilot Program to designate proving grounds for testing, demonstration and deployment of automated vehicle systems.
Transportation Secretary Anthony Foxx wrote in a blog post published Wednesday that DOT will accept proposals through Dec. 19 from test tracks or testing facilities, race tracks, cities or urban cores, highway corridors and campuses.
"We believe that by designating facilities as part of a Community of Practice, we can foster a safe environment for these entities to share best practices related to testing and developing this technology," said Foxx.
"Through efforts such as our Smart City Challenge, and the first of its kind Federal Automated Vehicle Policy released in September, and now the Automation Proving Ground Pilot Program, we are setting a new foundation for this technology to be safely leveraged and implemented into the coming decades," added Foxx.
DOT also has formed an Advisory Committee on Automation in Transportation tasked to aid in work to vet new transportation technologies.