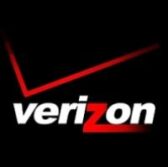 Verizon's enterprise solutions business has unveiled a managed information technology service created to help U.S. federal government clients manage IT investments and comply with federal security standards.
The Global Enterprise IT Management service offering includes an IT service delivery platform designed to address requirements under the Federal Information Security Management Act, Verizon said Thursday.
GEITM comprises an operational framework and a unified platform for customer agencies to manage network, desktop, server and application management, the company noted.
"Government agencies are increasingly dependent on digital technology to operate efficiently and provide enhanced services to constituents, and the ever-expanding list of IT products and reporting tools make it difficult to manage and maintain security for these services," said Steven LeFrancois, managing director and solutions architect for the public sector division of Verizon's enterprise solutions unit.
The GEITM platform is designed to support WAN, LAN, security, servers, endpoint, cloud and virtual devices as well as comply with Defense Department security standards such as DoD 8500 and DoD RMF.