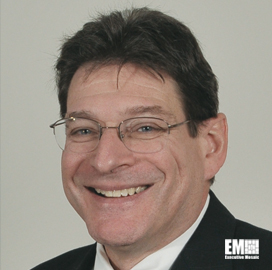 STUART YOUNG
GENERAL COUNSEL
AECOM MANAGEMENT SERVICES
Stuart has led the legal function for AECOM Management Services since 1999. He provides advice on Government contracting and corporate law issues.  He also provides legal support in the areas of international law, labor and employment law, compliance, export control and intellectual property, and he manages outside counsel and supervises all Company litigation.  Stuart has been General Counsel for legacy companies that merged into AECOM, including URS Federal Services, Inc., EG&G Technical Services, Inc. and Lear Siegler Services, Inc.
ExecutiveBiz: What legal barriers do you see as ones that can be changed to facilitate more public-private collaborations?
Stuart Young: Public private collaboration can take complex forms, such as Build-Operate-Transfer projects, and Design-Build-Operate projects.  Bid costs can be significant, and bidders will want reasonable assurances that the project will actually move forward.  An initial gating stage, followed by reimbursement of bid costs for a small number of qualified bidders, could encourage the development of innovative approaches.
Procurement documents for public private collaborations need to be as clear as possible in terms of allocating performance responsibilities, as well as performance risks.  Dispute resolution processes should be addressed in an up-front manner.
Internationally, one of the developing themes in public private collaboration is the need for clear procurement guidelines.  The competitive process should include transparent evaluation and award criteria.  Offerors that devote significant resources to preparing a bid need to be assured that their proposals will be fairly considered.  While post award challenges may seem cumbersome in the context of a single procurement, an efficient bid protest process benefits the procurement system as a whole.
The format for public private collaborations is an emerging area.  Ensuring a level playing field for all participants will be the best way to encourage innovative approaches that will benefit all stakeholders.