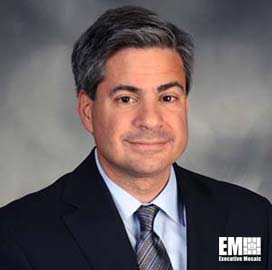 STEVE COSTALAS
SENIOR VICE PRESIDENT, GENERAL COUNSEL & SECRETARY
VENCORE, INC.
Steve Costalas is Senior Vice President, General Counsel and Secretary of Vencore, Inc.  Vencore has over 40 years of proven experience providing information solutions, engineering and analysis to the U.S. Intelligence Community, Department of Defense and Civilian Agencies.  Vencore employs more than 3,800 people focused on solving their customers' most complex problems.  Steve leads Vencore's legal and ethics functions to ensure Vencore remains an ethical business leader with the highest level of integrity.
Steve has extensive experience providing legal and business counsel to public and private companies. Prior to joining Vencore, Steve was Counsel at Dechert LLP, an international law firm, where he led teams structuring corporate acquisitions and dispositions, equity investments, complex collaborations and other arrangements. He also represented boards of directors on public company disclosure issues and fiduciary duty matters. Previously, Steve served as general counsel and head of corporate development of Pharmacopeia, Inc., a public biopharmaceutical company. Steve worked on that company's equity financings and mergers and acquisitions transactions, as well as numerous complex collaboration arrangements with global companies.
ExecutiveBiz:Â What legal barriers do you see as ones that can be changed to facilitate more public-private collaborations?
Steve Costalas: At Vencore, the types of collaborative efforts we participate in with government agencies are some of the most rewarding, stimulating and interesting problems we solve in support of our customers' missions.  The biggest challenges that we face in these arrangements typically involve legal requirements that can slow down the pace of innovation and speed to delivering the final product or service. Evaluating and revisiting the institutional barriers that cause these effects would benefit all stakeholders—private companies, public agencies and taxpaying citizens.
I am confident that the government is moving in this direction.  For example, we are working on a program called 18F out of the General Services Administration.  This software and systems development program is modeled as a Silicon Valley-like hub of speed and innovation.  The Agile approach to development is focused on end user needs and making adjustments at the pace dictated by these end-users, rather than a pre-set multi-year development schedule.  By shifting to a value based mindset and eliminating traditional bureaucracy, the program is a perfect example of highly successful collaboration that will ultimately transform the way government delivers its services.
In another example, our role as a preferred applied research partner to the federal government has allowed us to effectively collaborate – in the true meaning of the word, where ideas and innovations are developed jointly – for decades in groundbreaking research into communications technology, cyber security and other critical security and intelligence areas.  The system could always be improved, for example, to enhance flexibility and agility, to speed the time from conception to practice, and to acknowledge that there may be tradeoffs between the work of the developer and the work of the integrator that require creative thinking around organizational conflicts of interest issues.  However, we don't see these as being inherently "legal" barriers, even if you can trace their origins to a statute or a regulation.  The challenge is to be creative within the confines of the regulatory regime.