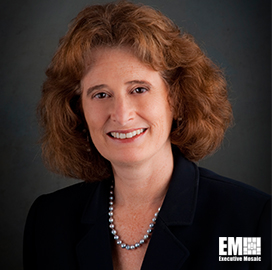 SHELLY COOPER
SENIOR VICE PRESIDENT, GENERAL COUNSEL & CORPORATE SECRETARY
IAP WORLDWIDE SERVICES, INC.
Rochelle ("Shelly") Cooper, as Senior Vice President, General Counsel and Corporate Secretary at IAP Worldwide Services, Inc., is responsible for the Legal, Corporate Governance, and Risk Management functions.  Ms. Cooper provides legal advice and counsel to five principal business entities, including a United Kingdom subsidiary, and foreign and domestic joint venture concerns that employ personnel worldwide.  As Corporate Secretary, she supports the Board of Directors and various Board committees. Previously, Ms. Cooper served at United Space Alliance (USA) as Vice President, General Counsel and Corporate Secretary and was responsible for Legal, Global Export Compliance, Ethics, and Internal Audit.  Prior to USA, she worked at United Technologies Corporation (UTC) where she held positions of increasing responsibility at the UTC corporate office, Hamilton Standard Division, Otis Elevators (Paris, France), Pratt & Whitney, Government Engines and Space Propulsion, and USBI Co.
Ms. Cooper currently serves on the Board of Directors of the Health First Foundation, and has served on the Board of Directors for the East Coast Zoological Association (Brevard Zoo), Florida Space Research Institute, Brevard Community College Foundation, and Association of Corporate Counsel's (ACC) Central Florida Chapter.  She is a member of the American Bar Association, ACC, National Contract Management Association, National Defense Industry Association, Society of International Affairs, and Executive Mosaic.
ExecutiveBiz:Â What legal barriers do you see as ones that can be changed to facilitate more public-private collaborations?
Shelly Cooper: There are two significant legal barriers that can be changed to facilitate more public-private collaborations.  First, many public–private partnerships ("PPP") are burdened by traditional government contracting laws that never contemplated PPP, and there is no legislative framework for PPP that is complete.  Key items that can be changed include the powers delegated to the contracting authorities, specific requirements for the PPP bidding and award process, limitations and requirements on the bidders' source of materials, project employee wages and benefits, use of subcontractors, and dispute resolution provisions.  Second, often PPP are designed and issued by governmental organizations and consultants with limited experience with private sector requirements; once issued, these can be difficult to change.   Prudent government sponsors should consult from the outset with potentially interested parties, and their operating experts, as well as financial, construction and legal experts.  A stronger and more in-depth collaboration among government/public and private parties will result in a PPP proposal that can be financed and provide a workable solution.