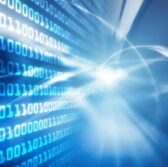 The U.S. Army Network Enterprise Technology Command has awarded RFID Global Solution a certificate of networthiness and authority to operate for the company's Visi-Trac 3.x enterprise software through June 7, 2019.
The certification serves to help the company facilitate automated inventory management and asset tracking through its software and establish compliance with the Army's data and security standards, RFID Global said Tuesday.
Visi-Trac utilizes radio frequency identification, GPS and sensor technologies to relay information on asset location and status in efforts to track and secure the assets and supplement operational decision-making.
The software works to manage aerospace, military, information technology, mobile medical assets for the Defense Department and private enterprises, the company said.
All deployed enterprise software products in the Army Enterprise Infrastructure Network are required to achieve CoN.