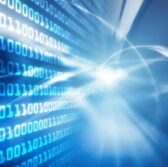 Red Hat's Linux 7.1 operating system has received the Common Criteria Certification at Evaluation Assurance Level 4+ for an unmodified commercial operating system under the Operating System Protection Profile.
Red Hat's Linux 7 is the first operating system with an Operating System Protection Profile to receive the certification in recognition for its work to help harden and secure information technology tools such as containers, the company said Tuesday.
The certification awarded by BSI, Germany's federal office for information security, verifies that the Red Hat Enterprise Linux 7.1 complies with the security standards set by the government.
Paul Smith, vice president and general manager at Red Hat's public sector, said Red Hat Enterprise Linux is employed across financial markets and military communications networks.
He added that the certification showcases the system's security features and its first in the market framework for Linux container technology.
The system's security, performance and reliability were evaluated and validated at the government and BSI's Atsec Information Security Cooperation accredited laboratory in comparison with the Common Criteria Standard for Information Security Evaluation (ISO/IEC 15408) at EAL4+.
The system has also been certified for advanced management, labeled security, runtime protection against programming errors and packet filtering and is compatible with Dell's PowerEdge, Hewlett Packard Enterprise's ProLiant and IBM's Enterprise, Big Endian with PowerVM and Little Endian.
The Common Criteria is a global set of standards followed by the government and other organizations to help verify a technology product's security and assurance.