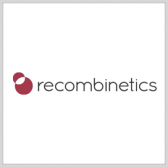 Recombinetics has secured a pair of grants worth more than $700,000 combined from two National Institutes of Health organizations to create humanized swine models of Alzheimer's disease and Neurofibromatosis type 2.
The biotechnology company will develop the swine models for the National Institute on Aging and the National Institute of Neurological Disorders and Stroke under NIH's Small Business Innovative Research program, Recombinetics said Thursday.
Scott Fahrenkrug, Recombinetics' executive chairman and chief scientific officer, said the company"™s patient models are designed to "emulate human disease at both the genetic and physiological levels and serve as surrogates for preclinical and translational research."
Fahrenkrug added the company aims to support the development of diagnostic and therapeutic processes that can help treat patients before their diseases progress.
"The size of the swine species we use is similar to the size of humans, which allows us to use human MRI equipment to detect disease pathology in the brain," said Adrienne Watson, Recombinetics' senior scientist.
Saint Paul, Minnesota-based Recombinetics employs accelerated breeding methods to incorporate traits in animals for human therapeutics and animal health and welfare traits development efforts.