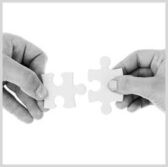 Defense Secretary Ashton Carter and Pentagon acquisition chief Frank Kendall met with three defense trade associations in an effort to understand and address issues that affect the aerospace and defense industry.
CEOs and senior executives from the National Defense Industrial Association, Aerospace Industries Association and the Professional Services Council discussed acquisition and budget challenges within the sector, AIA said Thursday.
The meeting also tackled the Defense Department's proposed budget for fiscal year 2017, developments in the government and the industry, personnel and resource management and the U.S.' security relations with international partners.
"It's important for industry and government to have open and frank dialogue, especially on the most difficult problems," said David Melcher, AIA president and CEO.
Craig McKinley, NDIA president and CEO, said contributions from businesses of all sizes aim to encourage the creation and use of new products and platforms that will work to secure the country's safety.
PSC member companies provided perspectives and experiences to help resolve industry issues and maintain government-industry partnerships, said Alan Chvotkin, PSC executive vice president and counsel.