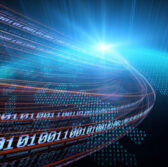 Parsons ha received a contract from the Los Angeles County Metropolitan Transportation Authority to modernize a system that works to facilitate transportation data exchange between approximately 125 agencies across Southern California.
The company said Wednesday it will provide technologies with big data analytics and reporting features for the Regional Integration of Intelligent Transportation System project.
"Southern California has the most congested traffic system in the nation," said Michael Johnson, a Parsons group president.
"Modern, proactive transportation management is essential for meeting the region's mobility, sustainability, and emergency management needs," Johnson added.
LA Metro manages RIITS on behalf of agencies that exchange near real-time data in efforts to provide coordinated transportation management throughout the region.
Parsons said it uses mobile technology, global positioning systems, beacon sensors and other signals to help transportation agencies gather, consolidate and analyze real-time transportation patterns and usage.