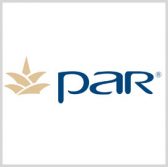 A PAR Technology subsidiary has received a $5.2 million subcontract from Delta Solutions & Strategies to support a U.S. Air Force-run global communication station in Puerto Rico.
Rome Research Corp. will operate and maintain USAF's Air Combat Command High Frequency Global Communication System-Puerto Rico Station, the company said Thursday.
HFGCS-PRS is one of the thirteen high-frequency stations designed to operate the military branch's Command and Control network.
Matthew Cicchinelli, president of PAR's government sector, said the company's delta solutions team will work to provide telecommunication services in support of the Air Force's global communication system mission.