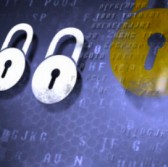 Apriva has passed a government review and met security and managed requirements to be listed as a trusted integrator within the National Security Agency's Commercial Solutions for Classified program.
Apriva said Monday the NSA and Central Security Service created the program to help Information Assurance Directorate customers implement mobile access systems through independent, layered commercial products for National Security Systems data protection.
The program also supports government and security agencies with tasks that require communication based on commercial standards with the use of services that can be fielded in months.
"Providing government-level security is becoming increasingly important as we see a rise in the number and complexity of high-profile mobile breaches," said Jeff Ford, president and chief operating officer of Apriva's information security systems business.