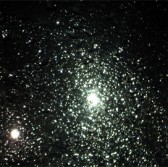 Matt Simon, habitation lead for NASA's Evolvable Mars Campaign, has said the agency  wants a similar structure for future deep space modules that will serve as transit and surface habitats for Mars and moon explorations, Ars Technica reported Wednesday.
Eric Berger writes Simon told the publication deep space habitats from the Next Space Technologies for Exploration Partnership program will have transit and surface habitation uses and could be "similarly outfitted to some degree."
"We're trying to make as much common as possible between those three habitats to make sure the investments for the transit habitat feed forward for the surface habitat and we save some money," Simon added, according to the report.
The transit habitat needs to accommodate zero gravity conditions while the surface habitat would face various dust environments on the moon or Mars, Berger reported.
Simon noted NASA plans to send astronauts to the habitat once a year for 30- to 60-day stays after the projected mid-2020s launch and the agency wants to build up the allowed duration to support tests.
The space agency awarded contracts worth up to $65 million in total to Boeing, Lockheed Martin, Orbital ATK, Sierra Nevada, Bigelow Aerospace and NanoRacks in August to develop deep space habitat concepts and prototypes under NextSTEP.
NASA also entered 12 industry partnerships in March 2015 to support deep space technology research and development projects on advanced propulsion, habitation systems and small satellites.