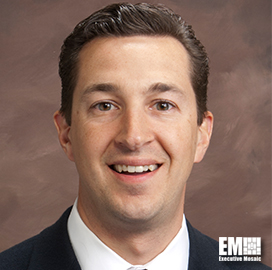 JOHN MARTINEZ
VICE PRESIDENT &Â GENERAL COUNSEL
RAYTHEON – INTELLIGENCE, INFORMATION AND SERVICES (IIS)
John Martinez is vice president and general counsel for Raytheon's Intelligence, Information and Services (IIS) business. Raytheon Company, with 2015 sales of $23 billion and 61,000 employees worldwide, is a technology and innovation leader specializing in defense, civil government and cybersecurity solutions.  In his previous roles, John was the Chief Cybersecurity and Privacy Counsel for Raytheon.  He also served as Senior Counsel to several Raytheon mission areas, including Cybersecurity and Special Missions, Global Intelligence Systems, Mission and Support Modernization, and Navigation and Environmental Solutions.
ExecutiveBiz: What legal barriers do you see as ones that can be changed to facilitate more public-private collaborations?
John Martinez: The highest levels of our government have placed increasingly greater importance on public-private collaborations (PPCs).  There is good reason for it; from a defense contractor perspective, PPCs can often enhance our country's national security while yielding innovation, efficiencies and cost reduction.  Such benefits are best developed when government agencies partner with corporations, non-governmental organizations, academia and community-based organizations.
Some of the legal barriers to the establishment and facilitation of PPCs include the perceived or actual lack of legal and regulatory authorization allowing government entities to participate in them.  At times, there are also perceived or actual procurement restrictions and organizational conflicts of interests that may need to be managed and navigated.  More practically, however, since PPCs are not common-place they are sometimes viewed with skepticism by some government and private-sector counsel who advise these organizations.  Some attorneys' lack of familiarity with PPCs raise concerns over potential legal risk.
Making strides to openly and transparently discuss the legal and regulatory authorities (or lack thereof) and actual or perceived restrictions associated with PPCs will go a long way in facilitating the establishment of PPCs, which will enhance our country's innovation, efficiency and national security.