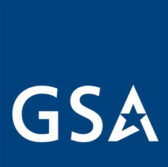 The General Services Administration has posted a request for information on potential alternatives for a Washington, D.C.-based complex that provides water heating and cooling services to GSA and non-GSA facilities.
The agency said Friday interested parties can submit ideas and concepts on how GSA could update, expand and reposition the Heating Operations and Transmission District complex.
HOTD was built in 1933 and provides steam service to 71 locations and chilled water services to 11 customer buildings which include non-federal facilities, GSA added.
The agency will gather industry feedback and public input to help optimize HOTD's operations and support GSA's procurement, financing and delivery efforts, a FedBizOpps notice stated.
GSA plans to launch a formal procurement initiative as a result of input gained through the RFI, according to the notice.
Interested participants can send responses through Nov. 21.