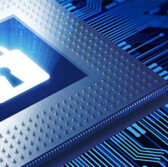 A Forcepoint study says that millennials' attitudes toward the use of technology platforms could pose a security risk to the U.S. federal government's information technology infrastructure.
Forcepoint said Tuesday it surveyed over 670 millennials who were born between 1977 and 1994 and found that nearly 25 percent of respondents said they have downloaded third-party applications and files to their personal devices to facilitate productivity without their IT department's knowledge.
The survey also found that 70 percent of respondents connect to unprotected public Wi-Fi, while 42 percent said they use the same password to access multiple systems and apps.
"Beyond the security of the apps and devices employees bring to federal networks, agencies should also look at employee motivations, taking into account both productivity gains and potential security risks," said Ed Hammersla, chief strategy officer and federal division president at Forcepoint.
"The data resulting from the survey highlights important attitudes and risk factors that can help agencies adapt cybersecurity programs with millennials in mind, fully capitalizing on their creativity and energy while preventing them from becoming accidental insider threats," Hammersla added.
Forcepoint also surveyed government security officers who said that federal agencies have started to make changes to their cybersecurity programs such as efforts to restructure security awareness initiatives that seek to highlight "secure productivity."