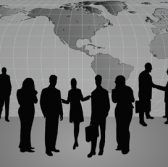 The government contracting industry and its agency customers are both grappling with questions as to how they can keep pace with fast technology advancements as requirements and demands of users change with those trends.
With the rapid development of new technologies, legal counsel is more important than ever. The general counsel executives in the government contracting community are expected to remain abreast of the shifting technological and legal landscape in order to provide legal advice on business strategies, strategy implementation, domestic and international business transactions, as well as general business issues.
ExecutiveBiz's editorial leaders and staffers reached out to GovCon companies and federal agencies to identify who they view as the sector's most prominent general counsel executives for this website's  Top General Counsel Executives Award selection.
In that process, we asked awardees to identify legal barriers that could be changed to facilitate easier collaboration between the public and private sectors.
---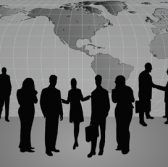 ANGELINE G. CHEN
VICE PRESIDENT, GENERAL COUNSEL & CHIEF COMPLIANCE OFFICER
SIEMENS GOVERNMENT TECHNOLOGIES, INC.
Angeline G. Chen currently serves as Vice President, General Counsel and Chief Compliance Officer at Siemens Government Technologies, Inc. In this senior management role, Ms. Chen is responsible for all legal, contracting and compliance issues. In addition, she serves as the company's Corporate Secretary.
Prior to joining Siemens in April 2016, she served as Vice President, General Counsel and Chief Compliance Officer for Marinette Marine Corporation (MMC), where she also served as the company's Corporate Secretary and Ethics Officer. In addition to managing MMC's litigation, governance, and compliance matters, she also oversaw and managed MMC's Ethics Program, corporate communications, the Washington Operations office, and the company's IT and Security departments. Her career also includes prior service as the Associate General Counsel for Technology and Advanced Concepts for Lockheed Martin Corporation, Deputy Associate General Counsel for Information Security with the National Security Agency, Assistant General Counsel with INTELSAT, and several years in private practice, specializing in complex litigation. Read more…
---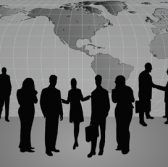 SHELLY COOPER

SENIOR VICE PRESIDENT, GENERAL COUNSEL & CORPORATE SECRETARY
IAP WORLDWIDE SERVICES, INC.
Rochelle ("Shelly") Cooper, as Senior Vice President, General Counsel and Corporate Secretary at IAP Worldwide Services, Inc., is responsible for the Legal, Corporate Governance, and Risk Management functions.  Ms. Cooper provides legal advice and counsel to five principal business entities, including a United Kingdom subsidiary, and foreign and domestic joint venture concerns that employ personnel worldwide.  As Corporate Secretary, she supports the Board of Directors and various Board committees. Read more…
---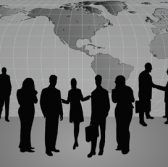 STEVE COSTALAS

SENIOR VICE PRESIDENT, GENERAL COUNSEL &Â SECRETARY
VENCORE, INC.
Steve Costalas is Senior Vice President, General Counsel and Secretary of Vencore, Inc.  Vencore has over 40 years of proven experience providing information solutions, engineering and analysis to the U.S. Intelligence Community, Department of Defense and Civilian Agencies.  Vencore employs more than 3,800 people focused on solving their customers' most complex problems.  Steve leads Vencore's legal and ethics functions to ensure Vencore remains an ethical business leader with the highest level of integrity. Read more…
---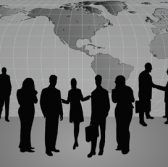 DEVON ENGEL
VICE PRESIDENTÂ AND GENERAL COUNSEL
GENERAL DYNAMICSÂ MISSION SYSTEMS
Devon Engel is Vice President and General Counsel of General Dynamics Mission Systems, which is headquartered in Fair Lakes, Virginia.  With approximately 13,000 employees worldwide, Mission Systems connects users and protects their communications and information across land, sea, air, space and cyber domains. The company develops, builds, hardens, secures, tests and integrates complex communications systems, networks and products and provides the highest level of support solutions. Its customers span across global defense, civilian and commercial markets. Read more…
---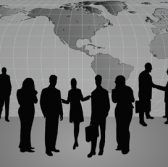 BRIAN FISHER

SENIOR VICE PRESIDENT ANDÂ GENERAL COUNSEL
ALION SCIENCE AND TECHNOLOGY
Mr. Brian Fisher has been the General Counsel of Alion Science and Technology Corp. since May 17, 2016 and has been its Senior Vice President since June 14, 2016. Mr. Fisher served as Acting General Counsel at Alion Science and Technology Corp. since November 10, 2015 until May 17, 2016. Read more…
---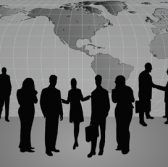 IAN T. GRAHAM

SENIOR VICE PRESIDENT, GENERAL COUNSEL & SECRETARY
BAE SYSTEMS
Ian T. Graham is Senior Vice President, General Counsel & Secretary of BAE Systems, Inc., a leading global defense and security company. Appointed to this role in June 2010, he is responsible for all legal matters associated with BAE Systems, Inc. and its businesses, which collectively employ more than 46,000 employees in the United States, United Kingdom, Sweden, Israel, Mexico and South Africa and generated 2010 revenues of $17.9 billion. He also is responsible for the company's contracts, ethics, compliance and export control functions. Additionally, he serves on the BAE Systems, Inc. Board of Directors. Read more…
---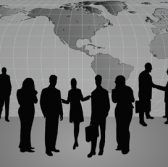 CLIFF GREENBLATT

SENIOR VICE PRESIDENT, GENERAL COUNSEL & CHIEF COMPLIANCE OFFICER
ASRC FEDERAL HOLDING COMPANY
Cliff Greenblatt is ASRC Federal general counsel and chief compliance officer. Greenblatt has responsibility for all legal aspects of the ASRC Federal enterprise including business and corporate transactions; government contracts compliance, litigation and disputes; and labor and employment matters. Greenblatt brings over 25 years legal experience in the government services industry in areas ranging from conducting sales transactions, handling and resolving litigation and disputes, to managing intellectual property and assuring company compliance with federal procurement laws and regulations. Prior to joining ASRC Federal, Greenblatt was vice president, general counsel and secretary for TASC, Inc. He served as an executive leader participating in company strategy planning and as a business partner with all levels of company management. He brings a successful history of handling and negotiating corporate transactions including mergers, acquisitions and financing. Read more…
---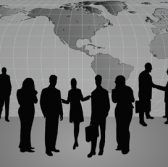 WILLIAM "JIM" HAYNES

EXECUTIVE VICE PRESIDENT, GENERAL COUNSEL &Â CORPORATE SECRETARY
CSRA
William "Jim" Haynes is Executive Vice President, General Counsel, and Corporate Secretary of CSRA. Jim is responsible for overseeing CSRA's legal affairs, compliance matters and corporate governance.
With more than 30 years of experience, Mr. Haynes has held a number of senior positions within the private sector and in the U.S. Government, including Executive Vice President and General Counsel of SIGA Technologies (2012-2016), Chief Corporate Counsel at Chevron Corporation (2008 – 2012), General Counsel of the Department of Defense (2001 – 2008), partner in the national law firm Jenner & Block (1993 – 1996 and 1999 – 2001), Vice President and Associate General Counsel of General Dynamics Corporation (1996 – 1999), and General Counsel of the Department of the Army (1990 – 1993). Read more…
---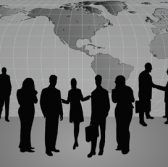 MICHELLE D. HERTZ
VICE PRESIDENT, GENERAL COUNSEL &Â CORPORATE SECRETARY
CGI FEDERAL
Michelle D. Hertz was appointed Managing Counsel of CGI Federal Inc. ("CGI Federal'), a secure U.S. subsidiary of CGI Group Inc., in April 2010 and Corporate Secretary for CGI Federal and its wholly-owned subsidiaries in December 2011.  Promoted to Vice President in May 2012 and General Counsel in January 2014, Ms. Hertz reports directly to the President of CGI Federal, serves as CGI Federal's Ethics Officer, and leads CGI Federal's Legal, Compliance, and Contracts Department.  Ms. Hertz advises CGI Federal on all legal matters concerning its operations and the CGI Federal Board of Directors on legal issues arising from government relations, corporate governance, and federal government compliance issues.  Ms. Hertz also oversees CGI Federal's Ethics and Trade Compliance Programs.  Additionally, as Corporate Secretary, Ms. Hertz prepares Board agendas, records meeting minutes and Board resolutions, and maintains the corporate records and minute books.   Read more…
---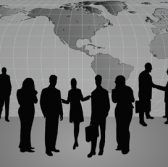 CAROLINE KRASS
GENERAL COUNSEL
CENTRAL INTELLIGENCE AGENCY
Caroline Krass was confirmed by the Senate on March 13, 2014, to serve as the General Counsel of the Central Intelligence Agency.  Immediately prior to that, Ms. Krass served as Acting Assistant Attorney General and Principal Deputy Assistant Attorney General for the Office of Legal Counsel (OLC) at the Department of Justice.  She also served as President Obama's Special Counsel for National Security Affairs and Deputy Legal Adviser to the National Security Council.  Ms. Krass's service in the Executive Branch includes legal positions in the National Security Section at the U.S. Attorney's Office for the District of Columbia, the Office of the Legal Adviser at the Department of State, and the Office of General Counsel at the Department of the Treasury.  Ms. Krass clerked for the Honorable Patricia M. Wald on the U.S. Court of Appeals for the D.C. Circuit.  She received a B.A. from Stanford University and a J.D. from Yale Law School. Read more…
---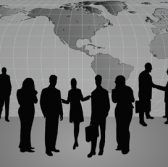 JOHN MARTINEZ
VICE PRESIDENT ANDÂ IIS GENERAL COUNSEL
RAYTHEON
John Martinez is vice president and general counsel for Raytheon Intelligence, Information and Services (IIS). Raytheon Company, with 2014 sales of $23 billion and 61,000 employees worldwide, is a technology and innovation leader specializing in defense, security, and civil markets throughout the world.  In his previous roles, Martinez was the Chief Cybersecurity and Privacy Counsel for Cybersecurity and Special Missions, and prior to that he was Senior Counsel to both Intelligence and Earth Observation and Systems Modernization and Services mission areas within Raytheon's Intelligence, Information and Services business. Read more…
---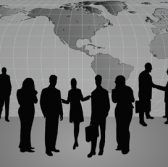 LAUREN McGINLEY

GENERAL COUNSEL AND SECRETARY
NOBLIS
Lauren McGinley is General Counsel & Secretary of Noblis, a nonprofit science, technology, and strategy organization that helps clients solve complex scientific, systems, process, and infrastructure problems in ways that benefit the public. Mrs. McGinley has responsibility for all legal matters and corporate secretary duties within the Corporation including corporate governance, corporate transactions, tax compliance, intellectual property, litigation management, employment issues and real estate. Read more…
---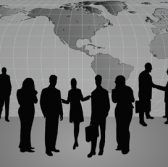 ARNOLD MORSE

GENERAL COUNSEL ANDÂ CHIEF COMPLIANCE OFFICER
CNSI
Arnold Morse is CNSI's General Counsel and Chief Compliance Officer. He comes to CNSI from CACI International Inc, where he served in a number of positions in contracts, subcontracts and legal during a 20+ year career, culminating in his role as Chief Legal Officer and Corporate Secretary. He held this position for 8+ years during CACI's growth from $1B to $3.5B in revenue, while directing a 10 person legal department.  He also served as General Counsel and Corporate Secretary of The Orkand Corporation from 2001 – 2004, prior to its sale to The Harris Corporation.  Arnold earned his undergraduate degree at Union College in Schenectady, NY, and his JD at Boston College Law School. Read more…
---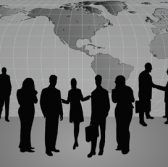 JIMÂ WINNER
CHIEF LEGAL OFFICER AND GENERAL COUNSEL
AEGIS
Jim Winner is Chief Legal Officer and General Counsel for Aegis Defense Services LLC, a global security and risk management company. He is the senior executive responsible for legal, compliance, contracts, security and risk management. Jim's specialized skills and experience include: government/commercial/international contracting, cyber operations, information security, FOCI mitigation, privacy, data rights/intellectual property, bid protests, litigation management, procurement/supply chain, labor/employment, and mergers & acquisitions. Jim also serves as the company secretary and technology control officer. Read more…
---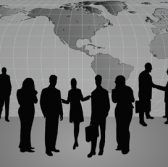 STUART YOUNG
GENERAL COUNSEL
AECOM
Stuart has led the legal function for AECOM Management Services since 1999. He provides advice on Government contracting and corporate law issues.  He also provides legal support in the areas of international law, labor and employment law, compliance, export control and intellectual property, and he manages outside counsel and supervises all Company litigation.  Stuart has been General Counsel for legacy companies that merged into AECOM, including URS Federal Services, Inc., EG&G Technical Services, Inc. and Lear Siegler Services, Inc. Read more…