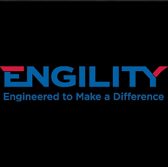 Engility has received a 21-month, $71 million contract from the Naval Air Warfare Center Aircraft Division to provide systems engineering services on U.S. aerial platforms and weapons systems.
The company said Friday it will assess the technical performance, suitability and risks of NAWCAD's aircraft, weapons and integrated systems as part of the contract and perform a majority of the work in Maryland.
Engility will also carry out systems engineering, analysis, development, integration and testing work for the integration of the warfare systems into NAWCAD aircraft as well as direct systems engineering support throughout the weapon system life cycles.
NAWCAD oversees research-and-development, engineering, test and evaluation of all U.S. Navy and U.S. Marine Corps air vehicle systems.