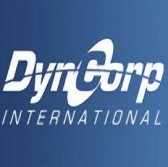 DynCorp International has received a task order under the Air Force Contract Augmentation Program IV vehicle to provide base operations support to the U.S. Air Force in Oman.
The company will perform maintenance and repairs at the Thumrait and Al Mussanah air bases in Oman as part of the task order requirements, DynCorp said Wednesday.
Randy Bockenstedt, head of the DynLogistics business unit, noted that the company has secured seven out of 23 task orders in total under the indefinite-delivery/indefinite-quantity AFCAP IV contract.
The Air Force awarded DynCorp two AFCAP IV task orders worth $10.3 million in September to provide fire emergency services to U.S. military forces in the Middle East.
In July, DynCorp received three task orders to provide personnel, supervisory support and aircraft services for the Air Force's fixed- and rotary-wing planes in Afghanistan, Qatar, Kuwait and other southwest Asian countries.