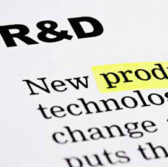 The Justice Department has awarded a total of $6.3 million in grants to eight organizations to support their studies on law enforcement investigations and police-community relations.
DOJ said Friday the studies are designed to find new strategies that will work to boost police-community collaboration, aid officer wellness and safety, secure the privacy of witnesses and victims, stop child pornography and tackle unprocessed sexual assault evidence.
"These awards represent NIJ's continued commitment to advance policing science," said NIJ Director Nancy Rodriguez.
Institutions that will receive funding are as follows:
The Police Foundation

Florida State University

National Opinion Research Center

New York University

Old Dominion University

Research Foundation

Syracuse University

University of South Carolina

Georgia Tech Research Institute/Georgia Tech Applied Research Corp.

University of Rhode Island
The grants are part of the National Institute of Justice's research plan that aims to update law enforcement technology and policing practices, drive police-community engagement and ensure the safety of law enforcers at the state, local and tribal levels.
The plan works to support President Barack Obama's Task Force on 21st Century Policing that intends to identify new practices to help promote crime reduction and raise public trust.